Spreading EC Awareness to save lives
We maintain this page because our music producer, Derek J.F. Mason, died at age 59 from of a cancer that may well have been prevented. Derek Mason had been busy as a musician in the prime of his life when he learned that he was terminally ill. In late December, 2014, it was devastating for us to learn he had the most aggressive upper GI cancer, adenocarcinoma of the esophagus (- esophageal cancer, sometimes abbreviated as EC). It stealthily and rapidly metastasized before we even knew what he had. Tragically, Derek was taken down within a few months of his first symptoms. That's why we're telling this story and sharing the EC Awareness resources below. Perhaps these pages will help save a life.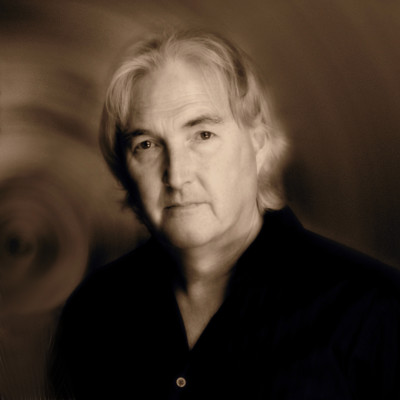 ♡
---
History: Derek had suffered from GERD (gastric esophageal reflux disease) for 12 or more years. He had quit smoking in 1996, having fought the habit very hard. Throughout his adult years, he suffered uncommonly frequent bouts of influenza. However, in April 2014, he recovered from an especially bad flu-like illness that also brought swollen lymph glands and uncommon, profound exhaustion. Then, in early August 2014, he began to have trouble swallowing. That was a sign his doctors should have followed up. The difficulty swallowing became increasingly worse as Derek was awaiting diagnostic testing he requested from the clinic he normally used. The endoscopy wait lists were much too long, so we tried to reduce delays by lining him up for cancellation appointments. On December 1, 2015, he walked the short distance from his home to St. Paul's Hospital ER and requested a scope to find out what was going on. After a six-hour wait, the overseeing doctor there refused to provide the needed endoscopy, but simply took his vitals, looked at his chest x-ray and concluded that he was okay. This poor man suffering from advanced dysphagia and considerable malnutrition was pronounced "okay"; how far off the mark could a doctor be?!
Finally, Derek couldn't wait any longer. I walked with him to the same nearby St. Paul's emergency ward on December 28, the day after their 11th wedding anniversary. It was our plan to beg for the much-needed endoscopy for Derek. We hoped that the scope would lead to a dilation to allow him to swallow, and that the hospital could set up a treatment plan for Derek's esophageal problems. The hospital relented and arranged for an emergency scope and dilation procedure. The next day, on December 29, 2014, Derek finally got his endoscopy at the same hospital where he had been refused his desperate request for the same urgent scope a month earlier. On that day, as Derek was recovering from the procedure, the GI doctor who carried out the scope delivered the terrible news to Derek and me: "We couldn't get the scope through a major obstruction, which we suspect to be a quite a large tumor in your esophagus. So, we did ultrasound testing and found the primary tumor location, as well as spots on the liver, and metastasis to lymph nodes".
The doctors and the Residents there gave us no hope, saying coldly that it was in an advanced metastatic stage, so it was "unresectable" — too advanced for surgery. We were stricken with grief, as Derek remained in the hospital overnight for a CT scan and surgical insertion of an esophageal stent. The stent would be palliative, to re-enable him to swallow. (And that's another story; the stent really did him in.) Anyway, the next day, on December 31, 2014, the full shock came with the final diagnosis: "Adenocarcinoma of the Esophagus, metastasized to the lymph glands and liver, as well as to the spine." They explained it often spreads to other GI organs, e.g., the pancreas, and tends to hit the brain at the end. Tragically, Derek would have no fair chance to fight this aggressive cancer, without the earlier diagnosis he should have had as a sufferer of GERD. Not being a medical professional, and not being informed by any of those doctors Derek visited years earlier, he had no path to the prior knowledge he needed to avoid this cancer. So sadly, it was only seven months from his first uncommon symptoms to his diagnosis of metastatic Stage IV EC.
Esophageal cancer can and MUST be prevented. It is especially hard to deal with, being so stealthy and aggressive in how it spreads. It is also a disease that is on the rise, especially among men in their 50's and 60's. At the time of Derek's diagnosis and death, there was much more awareness of EC in the U.S.A., and more in the way of treatment plans, than in Canada. So, we provide in this article several links about this killer, its precursors, and how people at risk may avoid it.

We continue to believe that if Derek had the fortune of early screening via the British Columbia medical system, through which he had sought help for persistent earlier precursor symptoms, he could well be with us today. Derek Mason was perhaps another victim of the chronic shortage of family doctors in the province of British Columbia. However, the lack of vigilance among clinic physicians regarding the causes and preconditions of esophageal cancer played a big part in preventing any early detection for him. Derek's widow, Anthea, learned by speaking with other doctors after Derek's death, that he probably had Barrett's Esophagus for at least two years before the cancer set in. Although Derek's fight with the illness seemed short to us, it was grievously hard for him. Anthea remembers it all too vividly. This is a horrific disease.
Derek's uncommon suffering for several months without being able to determine the cause of his trouble swallowing… this just doesn't make sense. In view of his several years' of discomfort from  GERD, his regular clinic still repeatedly failed to suggest any endoscopy / gastroscopy or other appropriate testing, to determine whether that same GERD, gastric esophageal reflux disease was putting Derek at serious risk of cancer. A doctor should have raised a flag, because GERD is in fact one of the principle precursors of this cancer, Preventive screening for Barrett's esophagus may well have saved Derek Mason. Then, after his terminal EC diagnosis, doctors kept saying, inexcusably, that this is a "rare" cancer. But, it is not so rare, after all. It was existing professional knowledge at that time, and physicians are supposed to know that persistent GERD is a serious cancer risk factor! Clinic doctors, therefore, are supposed to follow up these cases without delays.

With that against Derek's chances of survival, all he and his loved ones could do was search for some ray of hope and pray for a miracle to save him. Anthea Mason asked Derek's doctors and oncologists about pilot studies, immunotherapy, or for some new research breakthrough that could help him. The doctors shook their heads at the BC Cancer Centre and said "we have nothing like that; just palliative chemotherapy and radiation. It's too late for surgery." Then, friends kicked in with a loving outreach to raise some money through a shared musical event, for pursuit of alternative therapies. But, by that time, it was already much too late to save Derek.

It's a vital conclusion here, that medical research universities in our region of Canada should pay much closer attention in training physicians on all the causes, signs and symptoms of this neglected and very dangerous cancer. So, please follow the links in this page to learn more, because this is largely a preventable cancer, and it is treatable if caught early enough. People who get the very visible precursors of EC can avoid the cancer if they are properly monitored. Additionally, people with very early stage esophageal cancer have good chances of overcoming it. These EC survivors in the U.S. who were diagnosed at earlier stages will testify to that hope.

There is a well-written, award winning article written by a previous victim of the same esophageal cancer. Check out the late news anchor Bill Cameron's own story of his fight with EC, ten years earlier, in an article Mr. Cameron wrote, which he named, "Chasing The Crab". Bill's own story has been kept online in his memory and to raise EC awareness, along with many other stories about this terrible cancer. We also advise that you read "Not Simple Heartburn", an award-winning Reader's Digest article "Not Simple Heartburn", by Bill Cameron's widow, Cheryl Hawkes-Cameron. Find it  here… and please read it. Other creative people are known to have died from esophageal cancer. Humphrey Bogart was another of its victims, but his was a different type — the upper esophagus cancer directly caused by heavy smoking.
Please see our dedicated EC Awareness links page to learn more about prevention and early detection of esophageal cancer. Also feel free to contact us for further information, as we desire that Derek's illness and death might serve some higher purpose, to save others from this suffering.

Sincerely,
Mrs. Anthea Mason