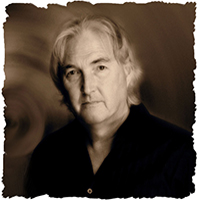 Derek Mason (Nov. 19, 1955 – Feb. 15, 2015) – Musician Biography
Multi-instrumentalist music producer Derek J.F. Mason was known to his friends and associates as Derek Mason. As a performer, he first became known in Vancouver Canada as a progressive rock guitarist. More than a guitarist, Derek was a world class musician in several genres, with a gift for improvisation and artistry in music arrangement and production. He worked his craft for emerging artists and in his own compositions. Active mainly in and around Vancouver BC, he also playing solo nylon string guitar for the international cruise ship industry from 2003 to 2005. For the last twelve years of his career, Derek applied his extensive gifts passionately as a notably unique composer, arranger and producer who produced music for independent artists as well as for his own creative expression. He worked from two successive studios in the Vancouver BC homes he shared with his wife, Anthea Mason, who also shared his musical passions since 2003. Derek married Anthea just before the New Year of 2004.
Back in the mid 1980's through mid '90s, Derek Mason was known within his closer music circles for his Progressive Rock guitar. He was a member of the prog-rock band First Aid from 1986 through 1991. Later, reaching far beyond rock, blues and top-40, Derek eventually grew to be remarkably skilled in several genres of guitar — New Flamenco, Jazz, R & B Productions, and Acoustic American Roots. He became equally comfortable playing on nylon strings, after his numerous years of work with electric and acoustic guitars. Derek was also remarkably good on 5-string bass; he had very deep groove.
Later in Derek Mason's career, he became increasingly immersed in virtual instrument orchestrations. He used his remarkable gifts for a variety musical arrangements, some of which we stream here on Derek's official site. Working with meticulous detail, he provided genre-specific drum programming when and where it was needed in productions for himself or his clients. Derek was known for having a great ear and was sometimes called a "wizard" due to his ability to roll off improvisational lines with grace and unique beauty as the music called for it. His overall instrumental brilliance is abundantly evident here in all the msuci production playlists, including his Blues, Jazz & Progressive sample collection. His composition career was far more extensive, rather too much to post here.