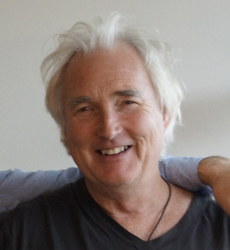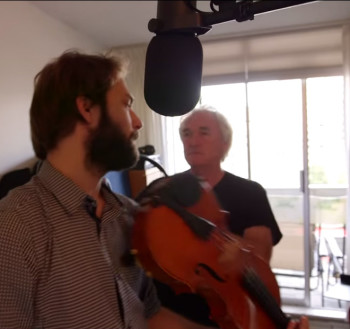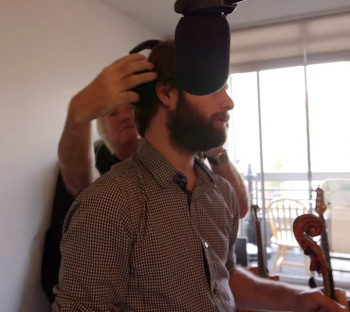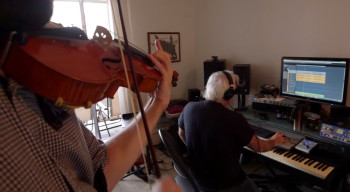 Derek Mason's memorable contribution to the dramatic music of Colours of Edziza film –
For the award-winning music soundtrack of this environmental trek movie, Violist-composer Thomas Beckman worked with music producer Derek J. Mason during the summer and autumn of 2014 in Derek's Vancouver BC production studio. It was an honour for me to provide supports in the studio, and to hear the the initial music production for the film. I witnessed directly the depth of Derek's contribution to the improvisational flow in the first music pieces produced for this impressive environmental documentary film. In ways that Thomas Beckman so kindly expressed in his tribute to Derek Mason, Derek's musicianship and dedication, which were always woven into his service as a record producer, were also an intrinsic part of the composition of the first three music pieces that were recorded for the film's soundtrack. This initial production was in progress less than a half-year before Derek Mason passed away on February 15, 2015. While the creativity, passion and skill of Thomas is the core of this music, our hearts also want to recognize and honour the musical sensitivity and love of dramatic music that Derek contributed to this film as its first music producer. His work was cut very short by his tragic illness and passing from this planet he had so loved so much. How fitting it is that his last music project for film was in celebration of our Earth's remaining places of wilderness.
Here is a video that helped bring the environmental trek documentary film and its music to the attention of CBC and some international film festivals. You'll see Derek Mason working in his Vancouver studio with Thomas Beckman in the some of the recording and production for this music soundtrack. Derek was a servant, and it's evident here as you watch the video. He worked together with Thomas and percussionist Jarrett Plett on the project together until late October, 2014. In early 2015, Thomas and Jarrett carried on with producer Sam Ryan for the post-production mixing and mastering of the brilliant music score of Colours of Edziza.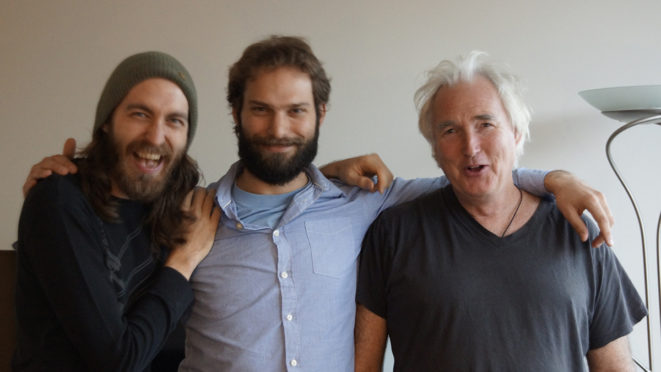 More news about the film, Colours of Edziza – http://www.coloursofedziza.com/colours-of-edziza-wins-award-in-best-shorts-film-competition/