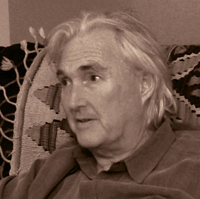 March 1, 2015
Derek Mason's muses and music honoring a favorite Christmas tradition
In late 2014 at one of the three last Christmas-time gatherings Derek Mason was able to attend, he reflected on "Las Posadas," a Latin American Christmas Advent custom that had inspired him. Derek recalled how extended families took part in this humble tradition that re-enacted the Nativity drama of the Holy couple looking for a place to give birth to the infant Jesus. I captured this footage and some of the portraits in this video at our friend Ted's annual pre-Christmas gathering on December 13, 2014. I never thought to start recording this casual conversation until near its end. Although it's just a snippet, I wanted to share it during this sacred season, as a memorial dedication to my dear late husband and to the beauty of humble family Christmas traditions throughout the world. Las Posadas Advent re-enactments, which started in Spain, are now more common throughout Mexico and Central American countries such as Guatemala and El Salvador where Derek twice traveled.

The music at the end of this short video is "Ode to Our Lady" a 21/2 minute Spanish guitar piece Derek composed, performed and recorded in his home studio, circa 2002-2003. He had dedicated it to the Hispanic people's love of the Mother of Jesus and the Holy Family

~ Anthea Mason
Latest posts in the same category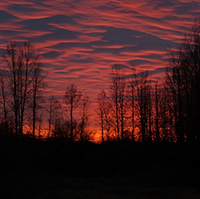 February 14, 2016
This short musical passage composed, performed and produced by Derek Mason, speaks volumes about the spiritual quest of the human spirit for the meaning of . . .
Read more